The Royal Canadian Regiment and
The First World War - 1914-1919
Brookwood Military Cemetery
Brookwood is 30 miles from London (M3 to Bagshot and then A322). The main entrance to Brookwood Military Cemetery is on the A324 from the village of Pirbright. There is a direct train service from Waterloo to Brookwood Station from which there is an entrance to the cemetery.
For more information -CWGC
Royal Canadians buried at the Brookwood Military Cemetery are listed below.
Regt. No.
Rank.
Given Names.
Surname.
Date of Death.
Remarks.
CVWM/CWGC Link; Grave Ref.
818227
Pte
Howard Douglas
CHASE
15-May-17
CVWM
IX. E. 16.
Lieut.
Robert Noble
GILMOUR
19-Feb-18
Attached 125th Coy C.F.C.
CVWM
III. A. 18.
1048462
Pte
Harry Emerson
NEWTON
12-Nov-18
CVWM
III. G. 9.
444715
Pte
Ethelbert Revere
SHARPE
10-Apr-17
CVWM
IX. F. 7.
715470
Pte
Frank Challoner
STEWART
29-Mar-18
CVWM
IX. A. 9.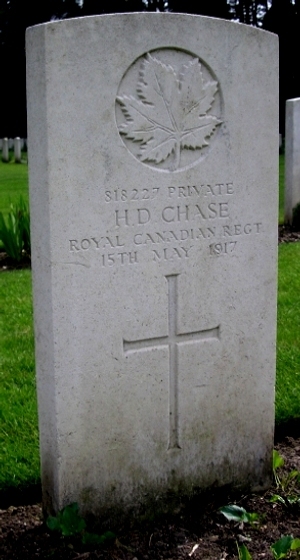 Photos by Nigel Searle, a member of the Great War Forum
Pro Patria