The Royal Canadian Regiment and
The First World War - 1914-1919
Tottenham and Wood Green Cemetery
Tottenham Cemetery is in the county of Middlesex, off White Hart Lane, Tottenham, England.
For more information - CWGC
Royal Canadians buried at the Tottenham and Wood Green Cemetery are listed below.
Regt. No.
Rank.
Given Names.
Surname.
Date of Death.
Remarks.
CVWM/CWGC Link; Grave Ref.
477666
Pte
John Joseph
NEARING
02-May-16
CVWM
Gen. 7332 (Screen Wall).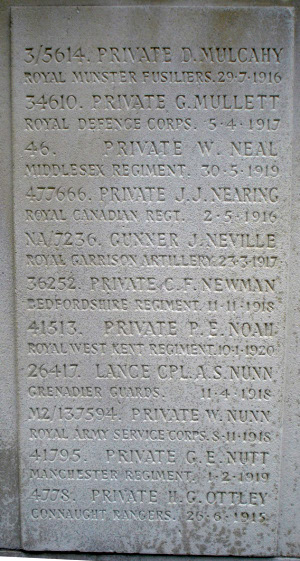 Photos by Judy Rieck; a member of the Great War Forum.
Pro Patria