The Royal Canadian Regiment and
The First World War - 1914-1919
New Southgate Cemetery
The cemetery is in the extreme south of the county. It contains 109 Commonwealth burials from the 1914-1918 war, scattered throughout the cemetery, 51 German burials from Alexander Palace Internment camp, and two Belgian soldiers. There are also 86 Commonwealth burials from the 1939-45 war. The Cross of Sacrifice is erected in front of the Chapel, and behind the Cross is a screen wall bearing the names of those of the 1914-1918 war whose graves could not be marked by headstones. Those from the 1939-1945 whose graves could not be marked are named on a Kerb Wall affixed to the Cross of Sacrifice.
For more information - CWGC
Royal Canadians buried at the New Southgate Cemetery are listed below.
Regt. No.
Rank.
Given Names.
Surname.
Date of Death.
Remarks.
CVWM/CWGC Link; Grave Ref.
477384
Cpl
Arthur
HATTON
05-Sep-18
MM
CVWM
M. 592.
Pro Patria.
In fond and cherished memory of my dear son Arthur Hatton MM, who died in London on Sept 5th 1918 of wounds received in action in France August 26th 1918, aged 34 years.
Safe in God's keeping.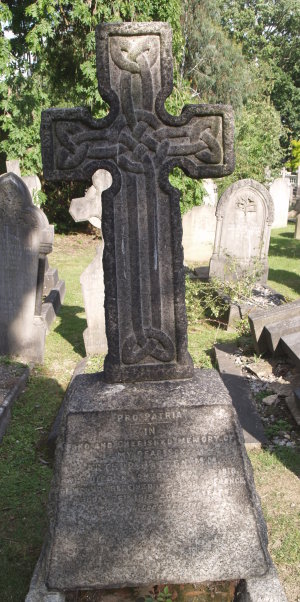 Photos by Theresa Wesley; a member of the Great War Forum.
Pro Patria