The Royal Canadian Regiment and
The First World War - 1914-1919
Bouzincourt Communal Cemetery Extension
Bouzincourt is a village 3 kilometres north-west of Albert on the road to Doullens (D938). The Communal Cemetery is on the northern side of the village and is signposted on the main road (D938) through the village.
For more information - CWGC
Royal Canadians buried at the Bouzincourt Communal Cemetery Extension are listed below.
Regt. No.
Rank.
Given Names.
Surname.
Date of Death.
Remarks.
CVWM/CWGC Link; Grave Ref.
455462
Pte
Charles
SAVILL
02-Oct-16
CVWM
IV. C. 9.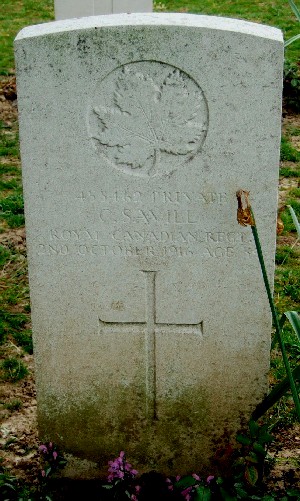 Photo by Mr. M.J.B. Harvey, a member of the Great War Forum
Pro Patria