The Royal Canadian Regiment and
The First World War - 1914-1919
Bagneux British Cemetery
Gezaincourt is a village is situated 2 Kms to the south-west of the town of Doullens. Bagneux British Cemetery lies to the south of the village. There is a Commonwealth War Graves Commission signpost in Gezaincourt village opposite the "Chateau" entrance.
For more information - CWGC
Royal Canadians buried at the Bagneux British Cemetery are listed below.
Regt. No.
Rank.
Given Names.
Surname.
Date of Death.
Remarks.
CVWM/CWGC Link; Grave Ref.
1060054
Pte
Thomas
McDONALD
21-Jul-18
CVWM
III. F. 14.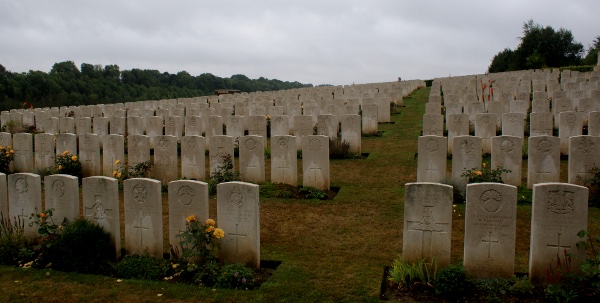 Photo by Ian Chambers; a member of the Great War Forum.
Pro Patria