The Royal Canadian Regiment and
The First World War - 1914-1919
Wailly Orchard Cemetery
Wailly is a village in the Department of the Pas-de-Calais about 6 kilometres south-west from Arras. Wailly Orchard Cemetery stands above the village.
For more information - CWGC
Royal Canadians buried at the Wailly Orchard Cemetery are listed below.
Regt. No.
Rank.
Given Names.
Surname.
Date of Death.
Remarks.
CVWM/CWGC Link; Grave Ref.
478506
Pte
Alexander
BEARNS
04-Jul-18
CVWM
III. G. 4.
479041
Pte
Theodore
CAMPBELL
04-Jul-18
CVWM
III. G. 5.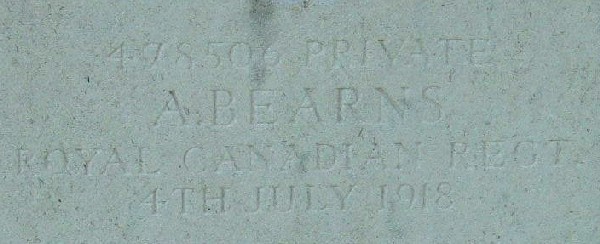 Photos by Mr. M.J.B. Harvey, a member of the Great War Forum
Pro Patria