The Royal Canadian Regiment and
The First World War - 1914-1919
Noeux-Les-Mines Communal Cemetery
Noeux-les-Mines is a town 6 kilometres south of Bethune on the main road to Arras. The Communal Cemetery is on the northern side of the town, on the south-east side of the road to Labourse.
For more information -CWGC
Royal Canadians buried at the Noeux-Les-Mines Communal Cemetery are listed below.
Regt. No.
Rank.
Given Names.
Surname.
Date of Death.
Remarks.
CVWM/CWGC Link; Grave Ref.
477332
Pte
Anthony
GAUDET
23-Aug-17
CVWM
I. A. 8.
739129
Pte
Lloyd Elliott
LYMBURNER
09-Jun-17
CVWM
II. A. 4.
488268
Pte
Ilsley Edmond
STEVENSON
09-Jun-17
CVWM
II. A. 7.
488288
Pte
Louell Howard
WHYNOT
06-Jan-18
CVWM
III. B. 18.
488330
Pte
Clifford Frank
YOUNG
19-May-17
CVWM
I. S. 13.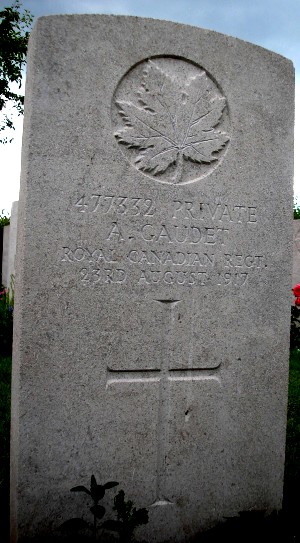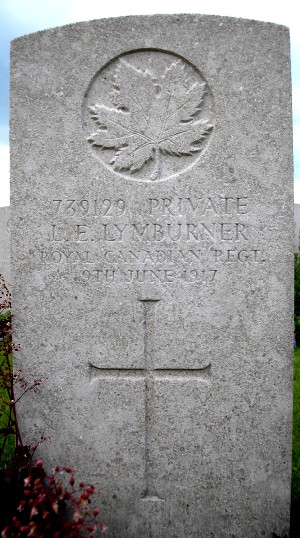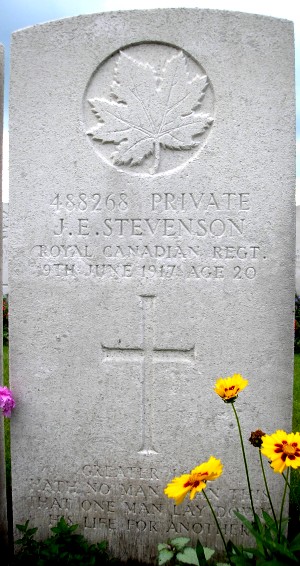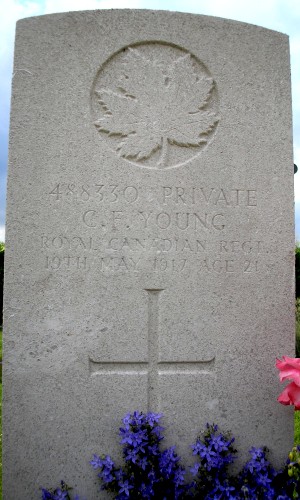 Photos by Steve Clarkson and Robert Pike, members of the Great War Forum.
Pro Patria