The Royal Canadian Regiment and
The First World War - 1914-1919
Cantimpre Canadian Cemetery
Sailly is a village in the Department of the Nord approximately 3 kilometres north-west of Cambrai just to the north of the main Arras to Cambrai road (D939). The Cemetery is signposted from the D939 at Raillencourt and is located 1 kilometre north of Sailly on the D140 on the left hand side of the road towards Sancourt.
For more information - CWGC
Royal Canadians buried at the Cantimpre Canadian Cemetery are listed below.
Regt. No.
Rank.
Given Names.
Surname.
Date of Death.
Remarks.
CVWM/CWGC Link; Grave Ref.
440186
L-Sgt
David
LOW
30-Sep-18
CVWM
E. II.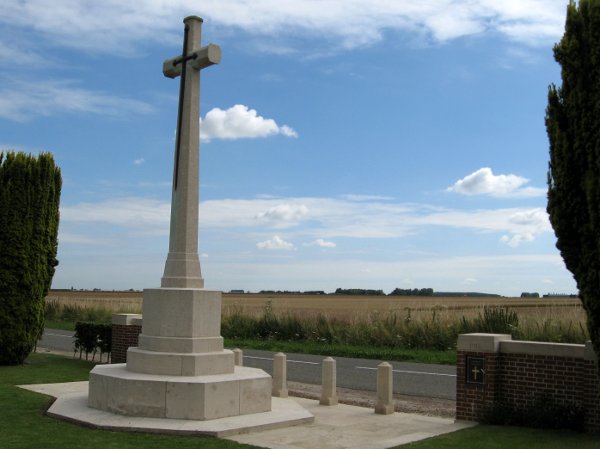 Photo by JM Dominique, a Great War Forum member.
---
Photo by Maj G., while serving at SHAPE in Mons Belgium.
Pro Patria