The Royal Canadian Regiment and
The First World War - 1914-1919
Montreal (Mount Royal) Cemetery
From downtown Montreal access Avenue du Parc, then left to Cote St. Catherine. Turn left onto Boulevard Mont-Royal then follow chemin de la foret into the cemetery.
For more information - CWGC
Royal Canadians buried at the Montreal (Mount Royal) Cemetery are listed below.
Regt. No.
Rank.
Given Names.
Surname.
Date of Death.
Remarks.
CVWM/CWGC Link; Grave Ref.
12092
Pte
Harold R.
CLAYTON
25-Feb-20
CWGC
Soldiers. S. G. G. 937/I.
Lt.-Col.
John D.
DOULL
01-Jul-16
CVWM
Sect. F 10/162.
Lt
Robert James
ROBERTS
24-Apr-21
D.C.M.
CVWM
S. G. I. G. 940/I.
12011
Sgt
Herbert H.
WILKINSON
26-Jun-20
CWGC
Soldiers. S. G. G. 938/K.
Photo by Captain M. O'Leary, The RCR
---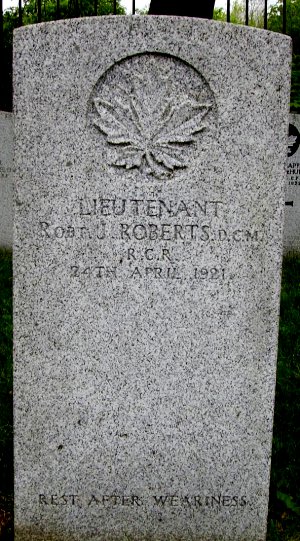 Photos by 57chevy, a Royal Canadian and a member of Army.ca
Pro Patria