The Royal Canadian Regiment and
The First World War - 1914-1919
Flinton United Church Cemetery
The cemetery can be found east of Flinton, Ontario, at the corner of the Flinton Road and the 5th Concession Rd N.
For more information - CWGC
Royal Canadians buried at the Flinton United Church Cemetery are listed below.
Regt. No.
Rank.
Given Names.
Surname.
Date of Death.
Remarks.
CVWM/CWGC Link; Grave Ref.
835272
Pte
Stanley Perry
WOOD
29-Nov-20
M.M.
CVWM
Grave Ref: N/A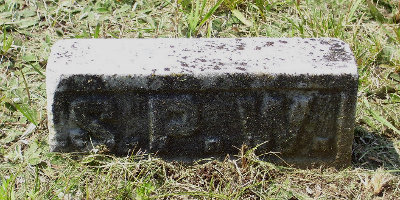 Photos by Captain David Garvin, The RCR (2010). Captain Garvin is a great-nephew of Private Stanley Wood.
---
Photo by Captain M. O'Leary, The RCR - 2003
Pro Patria