The Royal Canadian Regiment and
The First World War - 1914-1919
Brantford (Mount Hope) Cemetery
Access by car Highway 403 and exit at King George St. Road. Go South on King George Road, and turn left onto Charing Cross Street. The Brantford Mount Hope Cemetery is on the left hand side of the street.
For more information - CWGC
Royal Canadians buried at the Brantford (Mount Hope) Cemetery are listed below.
Regt. No.
Rank.
Given Names.
Surname.
Date of Death.
Remarks.
CVWM/CWGC Link; Grave Ref.
Lieut.
Harold Staples
BREWSTER
06-Dec-16
Accidentally killed while with the Royal Flying Corps.
CWGC
Grave Ref: N.S.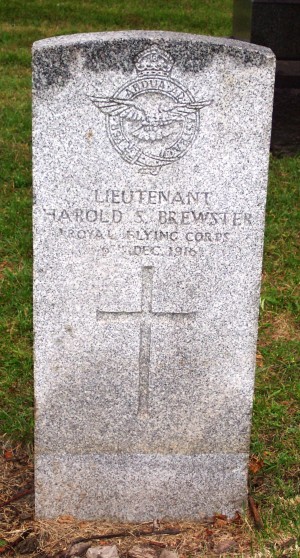 Photos by Captain M. O'Leary, The RCR
Pro Patria