The Royal Canadian Regiment and
The First World War - 1914-1919
Plympton (Holy Cross) Roman Catholic Cemetery
Located on Highway 1 along the Evageline Trail, about 1 Km past the junction with French Road in Plympton.
For more information - CWGC
Royal Canadians buried at the Plympton (Holy Cross) Roman Catholic Cemetery are listed below.
Regt. No.
Rank.
Given Names.
Surname.
Date of Death.
Remarks.
CVWM/CWGC Link; Grave Ref.
3180925
Pte
Asa (Acie)
ROBICHEAU
13-Dec-20
CVWM
Grave Ref: N.S.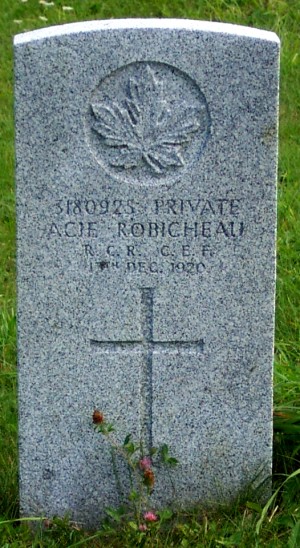 Photo by Captain M. O'Leary, The RCR
Pro Patria