The Royal Canadian Regiment and
The First World War - 1914-1919
Mahone Bay (Park) Cemetery
Park Cemetery, Mahone Bay, Nova Scotia.
For more information - CWGC
Royal Canadians buried at the Mahone Bay (Park) Cemetery are listed below.
Regt. No.
Rank.
Given Names.
Surname.
Date of Death.
Remarks.
CVWM/CWGC Link; Grave Ref.
733086
Sergt.
William LeRoy
JOUDREY
12-Jun-19
CVWM
L. 46.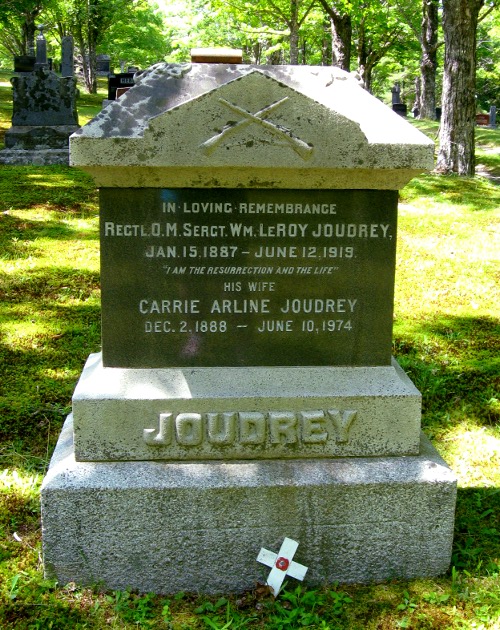 Photo by Laurie O'Leary.
Pro Patria