The Royal Canadian Regiment and
The First World War - 1914-1919
Prospect Hill Military Cemetery
Garrison Cemetery, Prospect, Devonshire - Garrison Cemetery in Devonshire was the cemetery for the British Army in the nineteenth and twentieth centuries when Prospect Barracks housed the British garrison. In recent years it has become the police cemetery. This cemetery contains many fine examples of classic tombstone masonry, including the last resting place of Governor Sir Walter Kitchener. (Source)
Location: Greenwich Lane, off Alexandria Road, Fort Hill, from Middle Road, Devonshire. (Exact location for Google map insert to be confirmed.)
For more information - CWGC
Royal Canadians buried at the Prospect Hill Military Cemetery are listed below.
Regt. No.
Rank.
Given Names.
Surname.
Date of Death.
Remarks.
CVWM/CWGC Link; Grave Ref.
6838
Pte
Allen Arthur
CUTHBERTSON
16-Nov-14
CVWM
Grave Ref: 848
7665
Pte
Joseph R.
MARSHALL
24-Apr-15
CVWM
Grave Ref: 520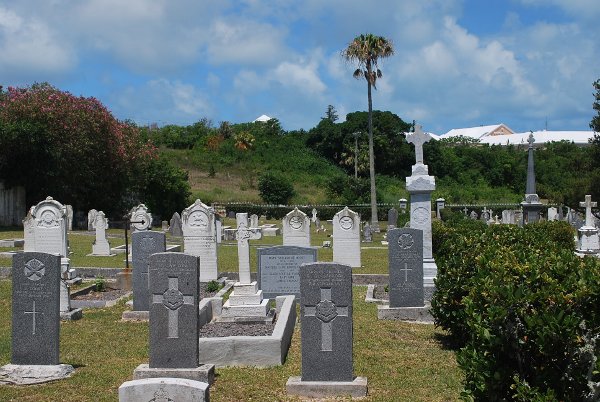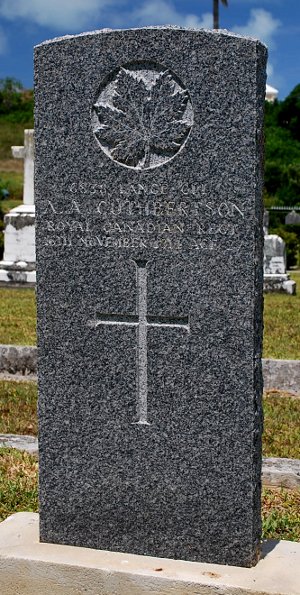 Photos by Cathy Czaja.
Pro Patria