The Royal Canadian Regiment and
The First World War - 1914-1919
Divisional Collecting Post Cemetery Extension
The cemetery is located to the North East of the town of Ieper. From the station turn left and drive along M. Fochlaan to the roundabout, turn right and go to the next roundabout. Here turn left into M. Haiglaan and drive to the traffic lights. Here turn right onto the dual carriageway direction Poelkapelle/A19. Carry on for about 1km over the river and you will see a sign for New Irish Farm Cemetery. Turn left here to the crossroads and turn left again, the cemetery is approx 50 metres on the right.
For more information - CWGC
Royal Canadians buried at the Divisional Collecting Post Cemetery Extension are listed below. One identified soldier of the Regiment lies besides two unknown soldiers of The RCR.
Regt. No.
Rank.
Given Names.
Surname.
Date of Death.
Remarks.
CVWM/CWGC Link; Grave Ref.
446420
Pte
Daniel
MacDONALD
02-Jun-16
CVWM
II. N. 10.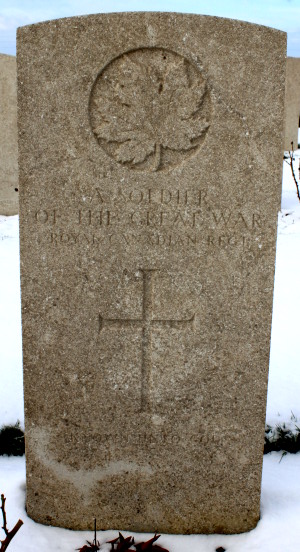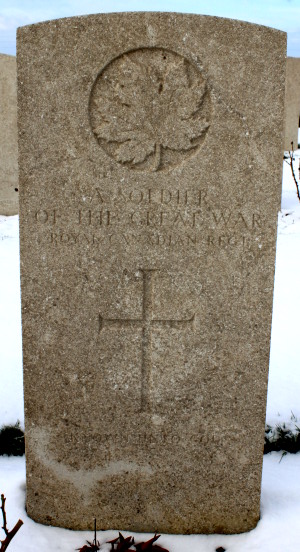 Photos by Fred, a member of the Canadian Expeditionary Force Study Group
Pro Patria