The Royal Canadian Regiment and
The First World War - 1914-1919
Bedford House Cemetery (Enclosure 4)
BEDFORD HOUSE CEMETERY ENCLOSURE NO.4 is located 2.5 Km south of Ieper town centre. The cemetery lies on the Rijselseweg (N365), the road connecting Ieper to Armentieres. From Ieper town centre the Rijselsestraat runs from the market square, through the Lille Gate (Rijselpoort) and directly over the crossroads with the Ieper ring road. The road name then changes to the Rijselseweg. The cemetery itself is located 2 Km after this crossroads on the left hand side of the Rijselseweg.
For more information - CWGC
Royal Canadians buried at the Bedford House Cemetery (Enclosure 4) are listed below.
Regt. No.
Rank.
Given Names.
Surname.
Date of Death.
Remarks.
CVWM/CWGC Link; Grave Ref.
477568
Pte
William Edmund
MAHONEY
06-Apr-16
CVWM
Enclosure No.2 IV. C. 22.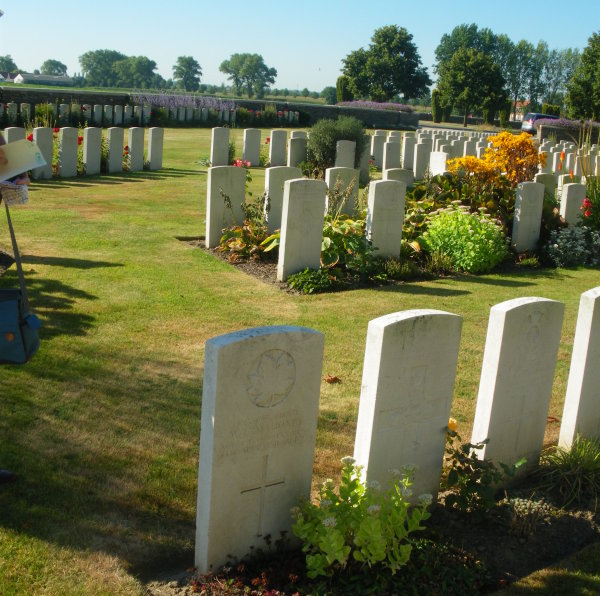 Photo by Bruce Hubbard, a member of the Great War Forum
Pro Patria